What is Magento Ecommerce?
Magento is an open-source e-commerce platform written in PHP for e-commerce web sites.
Magento is the provider of two distinct platforms, Magento Community Edition and Magento Enterprise Edition.
Magento Community Edition is an open-source content-management system. Fitted with bundle of features, anyone can modify the core system of Community version. Developers can implement the core files and extend its functionality by adding new plug-in modules provided by other developers.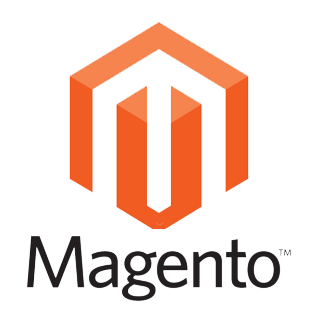 How to add Google Analytics e-commerce tracking in Magento
Magento have too many commonly added features, Google API is one of them. To add Google Analytics on Magento you can use Google API module .
Steps to add Google Analytics e-commerce in Magento using Google API:
Login to Magneto admin panel
Go to system -> configurations.
Click on Google API.
Select yes in drop down and place UA Id (UA-XXXXXX-XX) in below given box and save it
By adding Google Analytics using Google API, Google Analytics e-commerce will be enable.
Steps to add Google Analytics e-commerce in Magento using FTP:
Login to FTP.
Open footer.phtml (file path: app->design->frontend-> yourPackage->yourTheme->template->checkout->success.phtml).
Add the below code( for Universal Analytics) in bottom of success.phtml.
<?php
$order = Mage::getModel('sales/order')->load(Mage::getSingleton('checkout/session')->getLastOrderId()); 
$subtotal = $order->getSubtotal();
$order_id = $order->getId(); //the id of the order
//$order->getIncrementId();//the increment id of the order
$gtotal = $order->getGrandTotal();//grand total of the order 
$address = $order->getBillingAddress()->getData();
$city = $address['city'];
$state = $address['region'];
$country = $address['country_id'];
?>
<script type="text/javascript">
ga('require', 'ecommerce');

ga('ecommerce:addTransaction', {
  'id': '<?php echo $order_id; ?>',                     // Transaction ID. Required.
  'affiliation': '',   // Affiliation or store name.
  'revenue': '<?php echo $gtotal;?>',               // Grand Total.
  'shipping': '0',                  // Shipping.
  'tax': '0'                     // Tax.
});

<?php 
$items = $order->getAllItems();
$itemcount=count($items);
$name=array();
$unitPrice=array();
$sku=array();
$ids=array();
$qty=array();
foreach ($items as $itemId => $item)
{?>
ga('ecommerce:addItem', {
  'id': '<?php echo $order_id; ?>',                     // Transaction ID. Required.
  'name': '<?php echo $item->getName(); ?>',    // Product name. Required.
  'sku': '<?php echo $item->getSku(); ?>',                 // SKU/code.
  'category': '',         // Category or variation.
  'price': '<?php echo $item->getPrice(); ?>',                 // Unit price.
  'quantity': '<?php echo $item->getQtyToInvoice(); ?>'                   // Quantity.
});
<?php 
}
?> 
ga('ecommerce:send');

</script>
Save and upload success.phtml file on server.
Note :- Above mentioned code will work on Magento 1.x.  and before editing any file on server, please keep back up of file.